Crewkicks Sale Description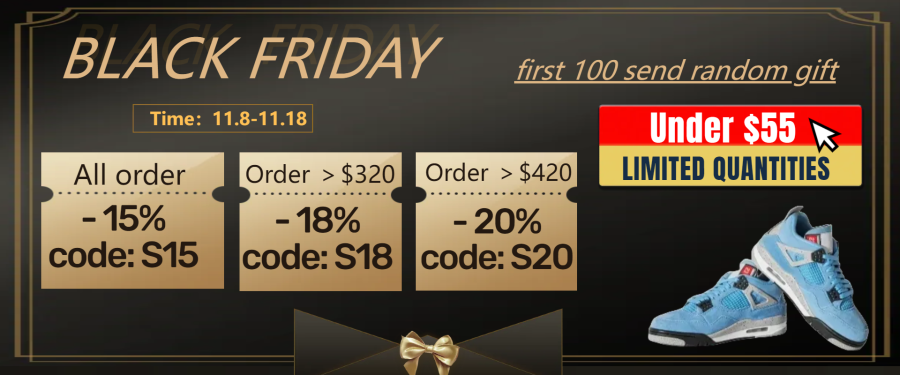 Black Friday Sale Starts Now!
Wednesday, 08 November 2023

2

254

0
Crewkicks Black Friday Sale
Dear Valued Customers
We're thrilled to announce that our Black Friday Sale has officially kicked off, and it's our way of saying thank you for your continued support.
The sale will start from 8th to 18th November.Here's what you can expect:
1. Unbelievable Discounts:
All order enjoy 15% off Code: S15

Order >$320 18% off Code: S18
Order >$420 20% off Code: S20

2. Limited Quantity Product :
We have selected some of the best-selling products of the year, such as Jordan 4, Yeazy Boost, and Dunk, to offer you the lowest price in this year, which is only $52.
Click Speical Deal view all the discounted products

Please note that these incredible deals won't last forever. The Black Friday Sale is for a limited quantityonly, so be sure to act quickly to secure your favorite items at the best prices. And the special offers cannot use the discount code, if not we will directly refund the payment.
3. Free Gift
for the first 100 customers who order and successfully paid we will randomly sent small gift.
4. Join discord

Join Crewkicks discord to participate in November giveaways and get extra big discount and become our VIP.
If you have any questions or need assistance, our customer support team is here to help.
Whatsapp: +1-838-900
Email: crewkickofficial@gmail.com


Your cart is currently empty.